The Krishnamurti Centre Covid-Secure Plan
MEASURES and PROCEDURES IN PLACE TO MAINTAIN THE CENTRE COVID-SECURE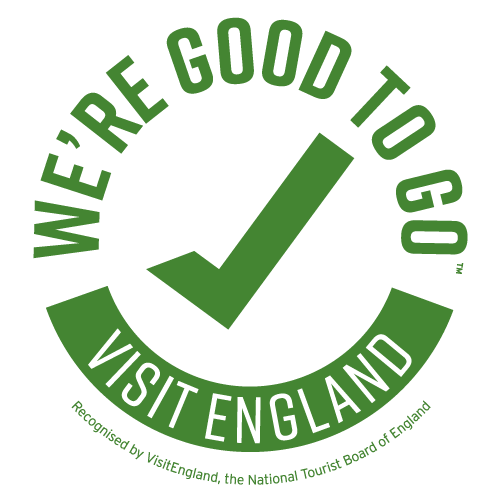 The nature of the Krishnamurti Centre is such that we have not had to make many changes in order for it to be Covid-secure and be able to open during this pandemic.
Please find below the measures we have put in place. We are continually reviewing our procedures to ensure we are working in line with government guidelines. 
Enhanced cleaning regimes in public areas and bedrooms. 

Temperature checks on arrival, for all guests.

Hand sanitiser stations at entrances, and throughout the Centre; all communal hand towels replaced with paper towels.  

Social distancing measures in place.

Single occupancy of bedrooms; all bedrooms have en suite bathrooms.

Revised dining arrangements to allow for social distancing

,

revised numbers of guests at each dining table, and more Quiet Tables available. 

Guests are asked to bring their own face-covering and wear in all indoor communal places when there is more than one person present.

Staff to wear the appropriate protective equipment and follow the necessary health precautions and social distancing.

Please follow the UK government regulation when travelling from abroad – see

https://www.gov.uk/guidance/red-amber-and-green-list-rules-for-entering-england

for details.

The Centre's risk assessment can be found

here

.
As part of our booking terms and conditions, guests agree to: 
Abide by all government guidance and Covid-19 related measures that the Centre puts in place to protect guests and staff, including wearing PPE where appropriate. 

Follow the government's regulations regarding travel from abroad and quarantine rules. Guests cannot quarantine at the Centre. 

Inform us prior to their stay if they have, or have had in the last 14 days, any Covid-19 symptoms (including but not limited to: high temperature, persistent dry cough, shortness of breath, loss of taste and/or smell) and understand that in line with government guidelines they will then need to self-isolate and not come to the Centre. If part of a household where someone else has/had symptoms or they have been advised to self-isolate through the Track and Trace system, guests will need to self-isolate for 14 days before coming to the Centre.  

If a guest develops symptoms during a stay at the Centre, they would need to advise the Centre duty person or any member of Centre team immediately and then stay in their guest room until advised further, understanding that they may be advised to leave the Centre immediately and return home to self-isolate. 
The wellbeing of our guests and staff is our highest priority. We trust that these measures reassure you ahead of your stay with us. If you have any questions, you are very welcome to contact us. 

Brockwood Park
Bramdean, Alresford
Hampshire SO24 0LQ
United Kingdom
Telephone: +44 (0)1962 771748
Company Registration No. 1055588
Registered Charity No. 312865
© 2021 Krishnamurti Foundation Trust Ltd