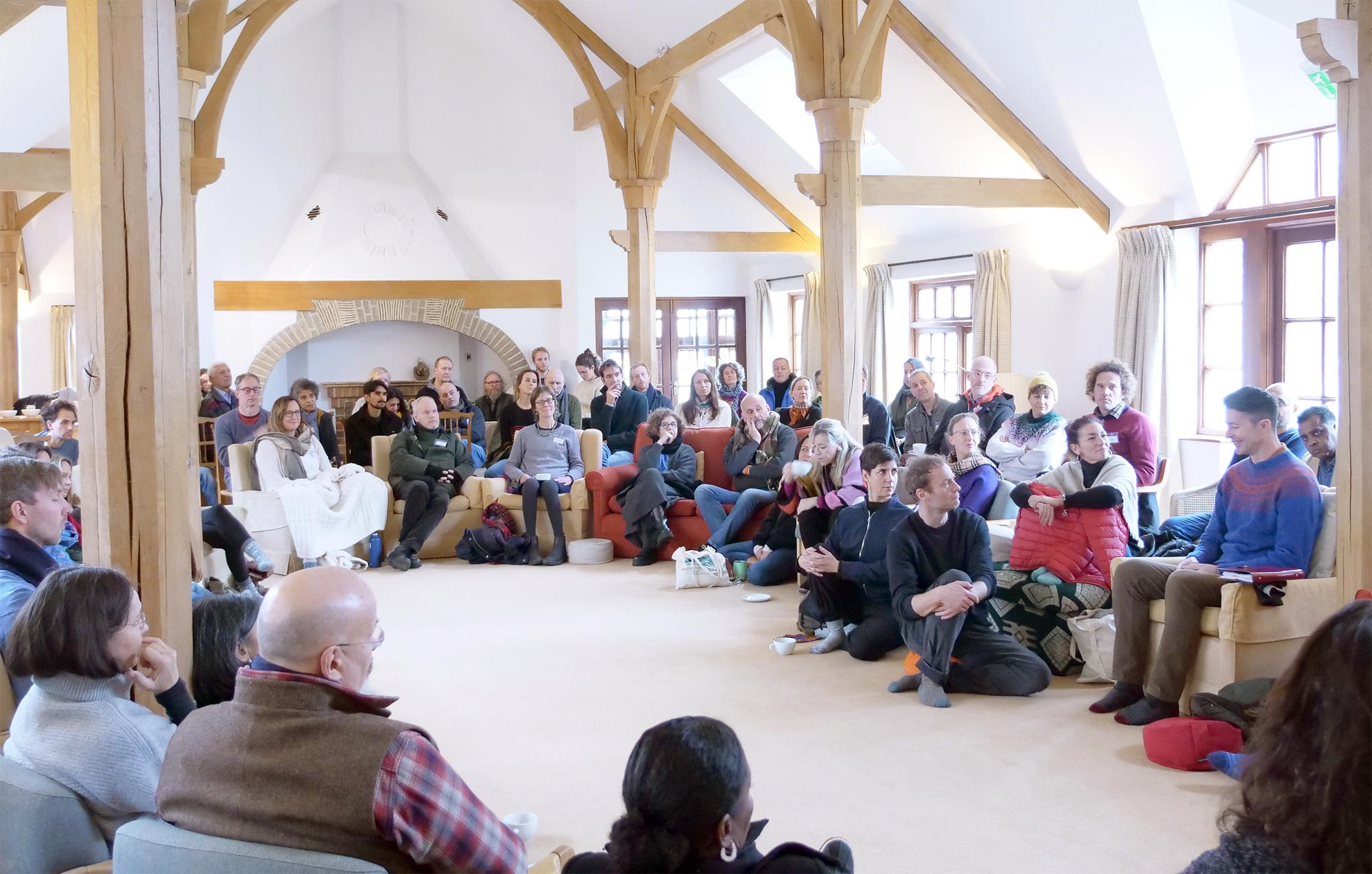 The basis of our Education Retreat is dialogue inquiry, complemented by a hand-picked selection of Krishnamurti audio, video and texts. Brockwood Park has been running a school for more than 50 years, and learnings from this experience will be shared with participants. Right relationship between the educator and the educated, the place of knowledge in the field of education, and the nature of non-accumulative learning in holistic education are among the themes explored and discussed at this event.

20–23 March 2024  • 
Book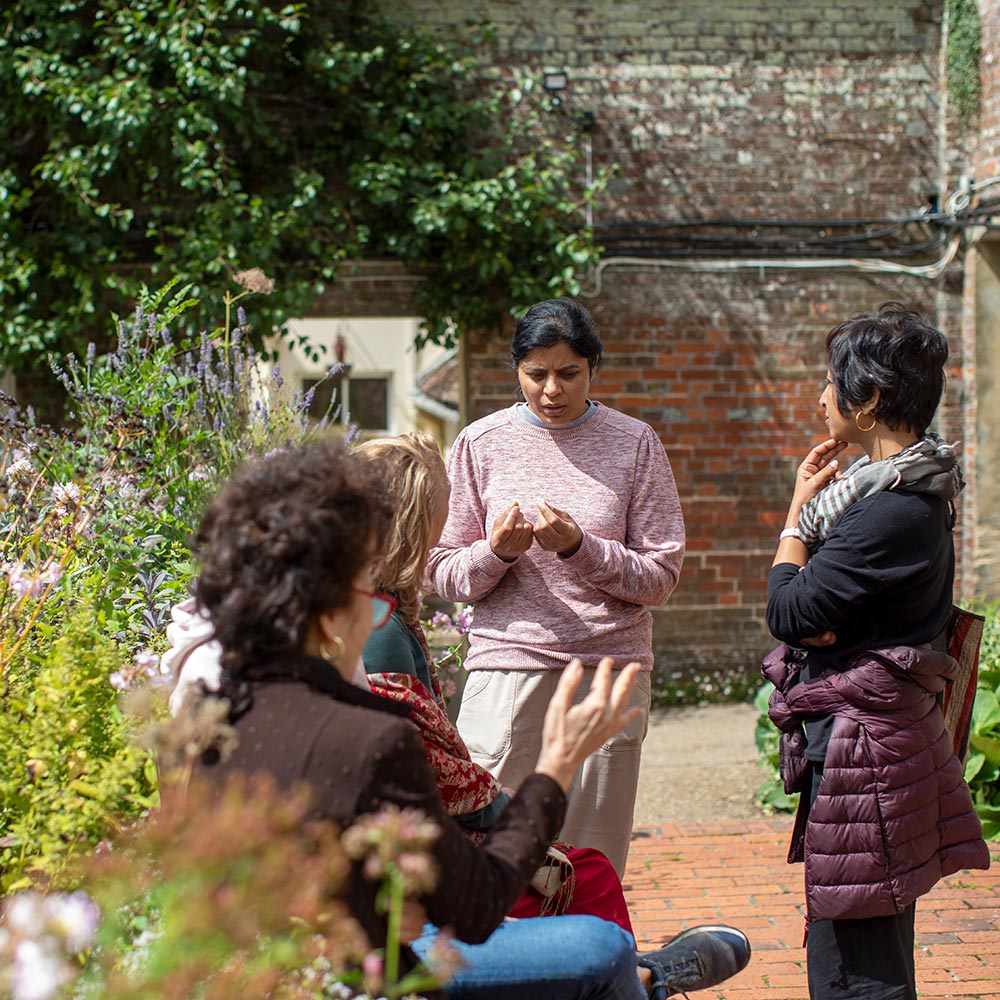 Participants watching and discussing together often have informal dialogues and explorations outside of dialogue meetings. Plenty of free time is allocated for this, along with walking in the beautiful surroundings and using the Centre's facilities such as the library and quiet room.
Guest rooms are ensuite, and all meals are vegetarian with a vegan option. Two flats are available for two people sharing.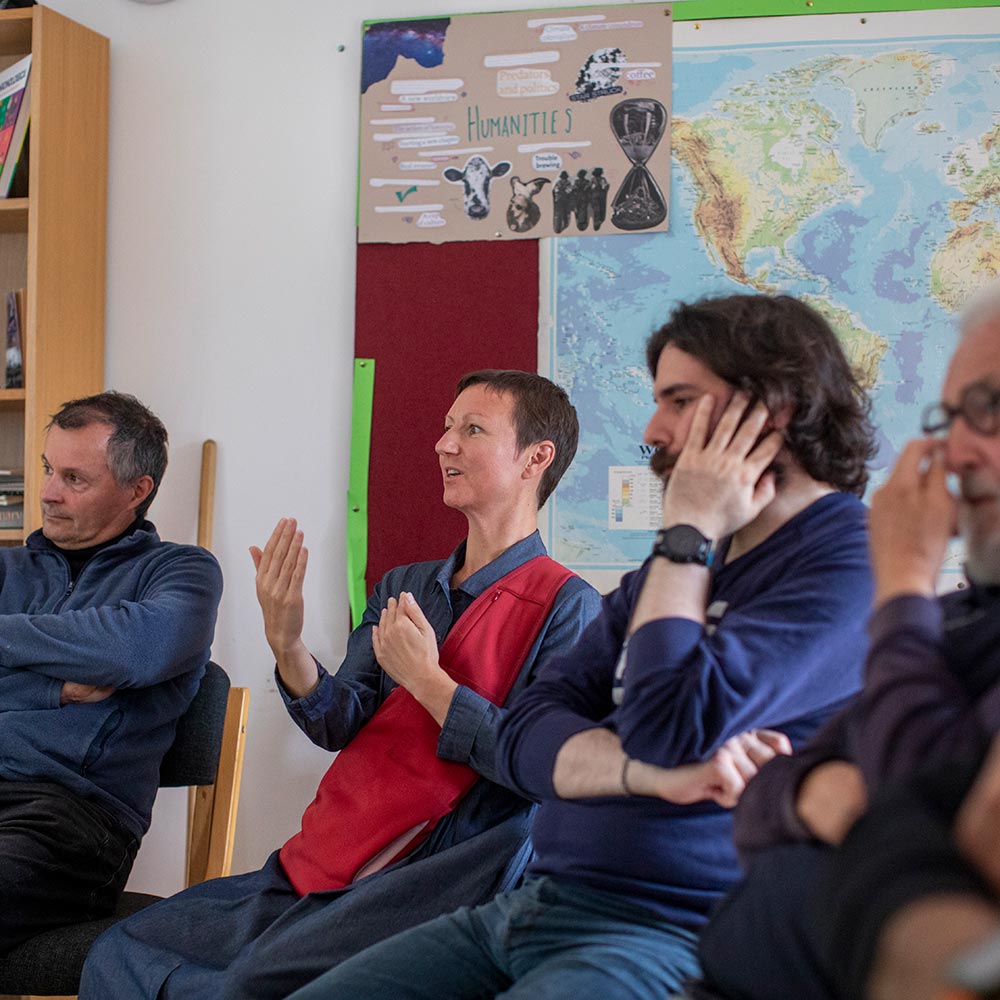 Various accommodation options and rates are available to make the event accessible for people with different financial means.
Rates start from £285 for a single room.

Rates are full board and include all meals and refreshments, as well as participation in all activities along with material for the event.
Please contact us if you wish to stay longer (only possible in Centre rooms). See here for our cancellation policy.
Located in mid-Hampshire, The Krishnamurti Centre is easily accessible by car or public transport. Please see our Getting Here page for more information.
Click on an image to enlarge
Brockwood Park
Bramdean, Alresford
Hampshire SO24 0LQ
United Kingdom
Telephone: +44 (0)1962 771748
Company Registration No. 1055588
Registered Charity No. 312865
© Krishnamurti Foundation Trust Ltd